Safer Gambling Week with iGG's Compliance Specialists (Part 1)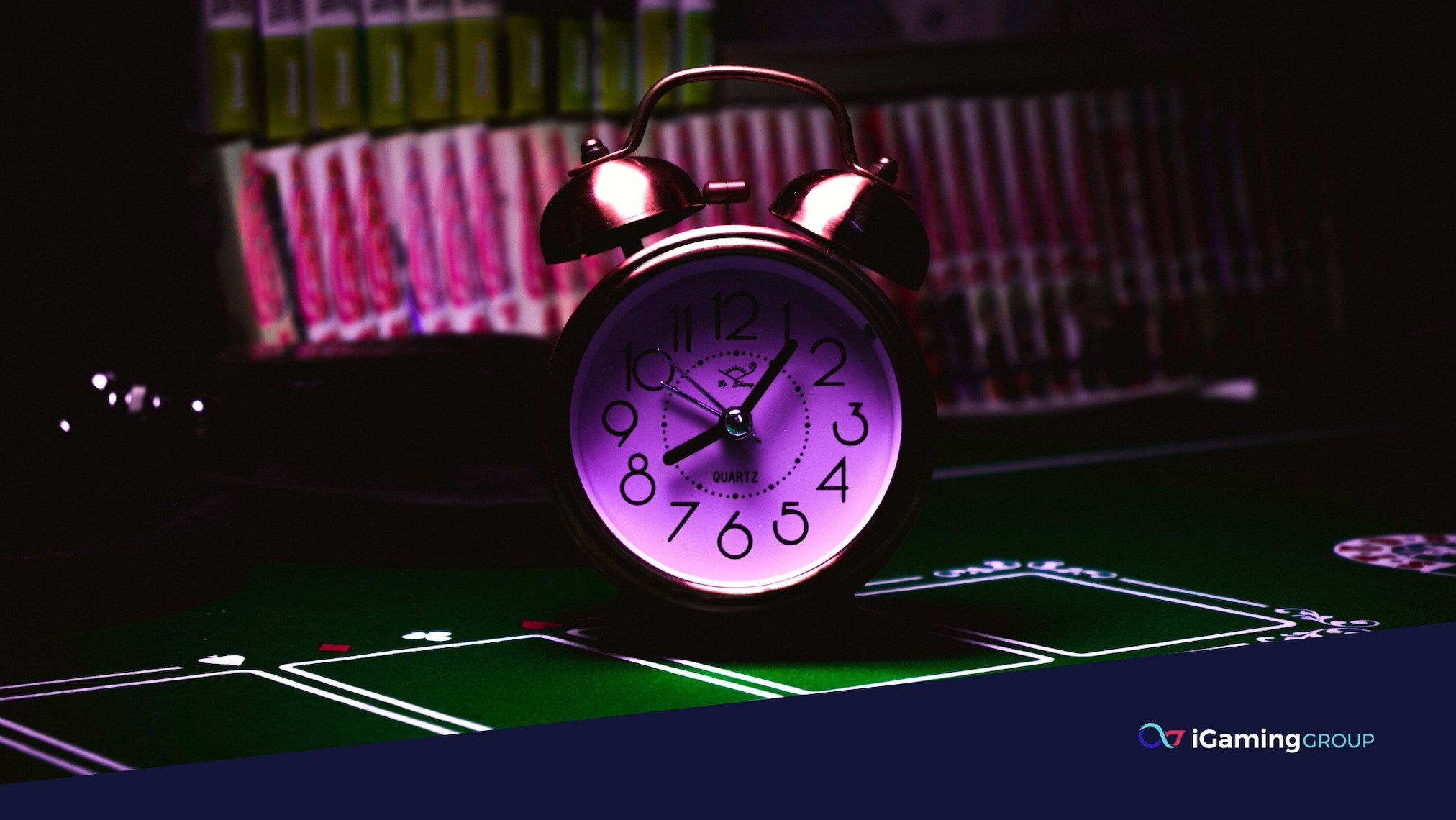 news
November 4, 2021
For Safer Gambling Week 2021, we're diving into the topic of why safer gambling is important and what action B2B providers can take within the industry.
Player safety and protection is an integral part of the iGaming industry, so much so, iGaming businesses rely more on relationships with regulators than another industry. To understand this more, we caught up with iGaming Group's very own compliance specialist, Cristine Cosnite and Ana Salcedo, to learn more about safer gambling. 
About Cristina Cosnite – Data Protection Analyst
Cristina kicked off her iGaming career with one goal and one goal only – to learn about gambling addiction and how to fight it. A certified Eriksonian physiotherapist, and a number of years working with players themselves, Cristina is passionate to help make the industry a fun, but also safe place to play.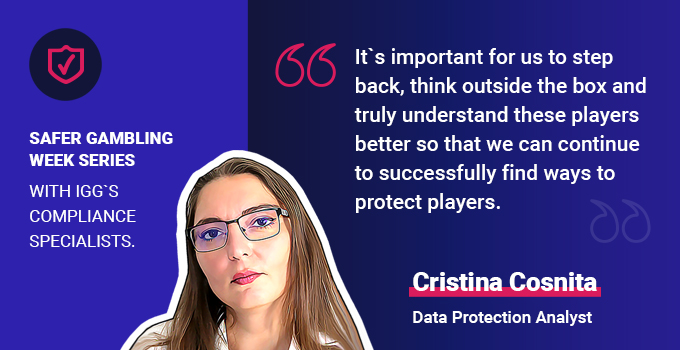 Tell us, what does safer gambling mean to you?
Cristina: Given the amount of work both operators and authorities do in order to make sure the gambling industry is a safe place, we sometimes tend to forget that there are still a lot of people who struggle with this issue. It's important for us to step back, think outside the box and truly understand these players better so that we can continue to successfully find ways to protect players.
In your opinion, do you think we'll ever find a balance between safer gambling and over-regulation in the entertainment business?
Unfortunately, until regulators see that all addicts are not the same, we can work hard to limit risk as much as possible, but I don't think we can ever truly win the war. A permanent solution will need to involve more than the gambling industry alone. For example, social services could be notified once a player is triggering the vulnerability flags and action can be taken by authorities. 
How is this embedded into the culture across the iGaming Group?
Vulnerable players are an absolute priority in our company and because of this, all our employees are thoroughly trained in recognising the first signs of any problems. Of course, understanding and recognising the difference between if a player using our tools for entertainment or if they show addiction tendencies.
About Ana Salcedo – Compliance Officer
Ana Victoria Salcedo, our compliance officer and a prominent figure within the team focuses primarily on all MGA matters for of our B2B business solutions and clients.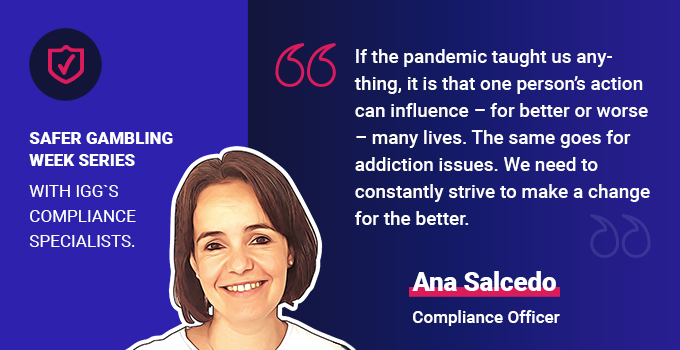 Is safer gambling a shared responsibility across the industry? Is there a way we can work better or more closely across the industry in your opinion?
Safer gambling should be a responsibility shared by both the industry and other social support authorities. Mental health issues are something not everybody can admit/face on their own, and unfortunately, even if the industry is always promoting authorities, NGOs and third parties that can help the vulnerable player.
Players don't always use them, they may simply move onto another casino site. So it's imperative that it is an industry-wide issue and we work all together on this.
A report stated lately that GB's problem gambling levels had dropped to 0.3%, which suggests good momentum in change. What do you think is the driving success around this?
The regulators have a very difficult task, to achieve a balance where the end goal should be protecting and helping the vulnerable player. A very tough regulation and no extra measures will have a boomerang effect. It could be that players will choose unregulated websites, where they are not protected from either the RG point of view, but also from a financial point of view.
Why are campaigns like these initiatives so important for the industry and players?
They hold a mirror in front of each and every one of us and make us focus on this very real issue. It helps us ask, are we really doing all that we can to support players or is there something more, another angle that we haven't considered up until now?
New technologies, research and visibility of regulators are increasing and we need to make sure we keep up with these trends. If the pandemic taught us anything, it is that one person's action can influence – for better or worse – many lives. The same goes for addiction issues. We need to constantly strive to make a change for the better.'"
If you want to find out more about our Safer Gambling initiatives, or speak to one of our team about Safer Gambling Week, see more information here.