iGG Endorses Samecoin and SameUSD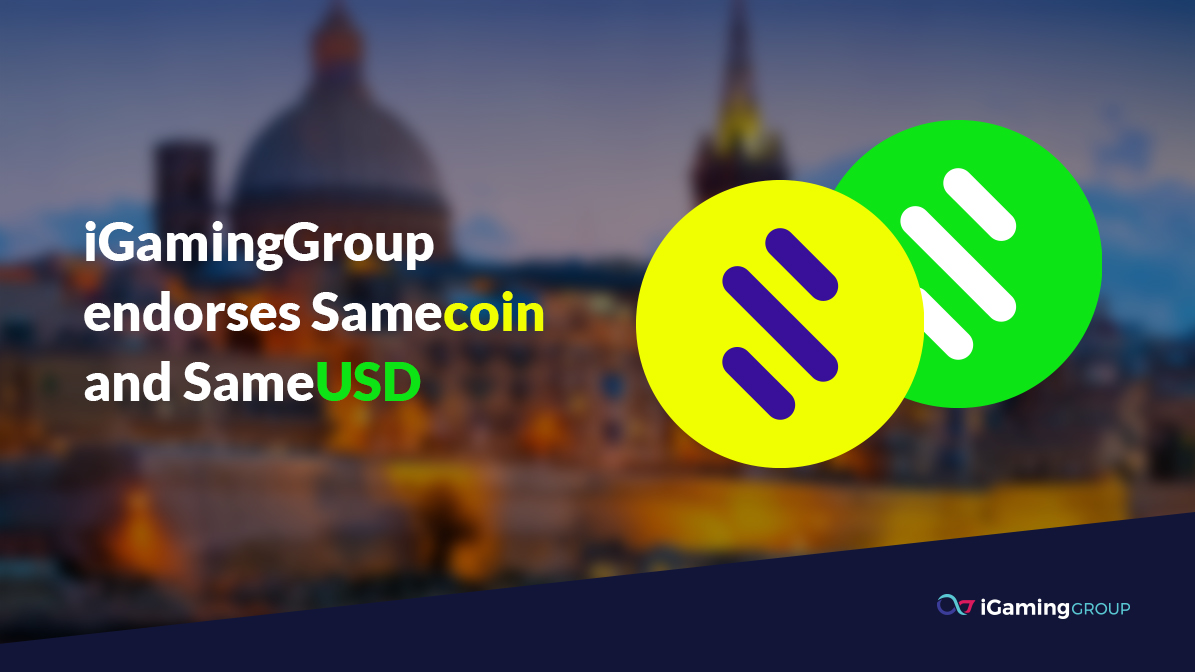 news
June 16, 2021
Building Trust with Cryptocurrencies
Cryptocurrencies can be used to help issues of trust between casino operators and players! This is why, on top of our wide range of accepted cryptocurrencies, we are pleased to announce that iGG endorses Samecoin and SameUSD for future use in gameplay and transactions.
About Samecoin and SameUSD
Samecoin powers the entire Samecoin ecosystem, giving holders and users benefits and rewards which they can use for governance, staking and minting. SameUSD's value is pegged 1:1 with the US Dollar, making it a truly stable store of value.
To learn more about Samecoin and SameUSD just visit samecoin.com or feel free to ask the Samecoin team in their telegram channel – https://t.me/Samecoin
Coming Soon
Our specialists are currently testing SameUSD for real use on products for clients, and will update you on future progress and adoption. Also check out our Blockgaming Project.