iGaming Group Welcomes Kirsty Duncan as Talent Acquisition Specialist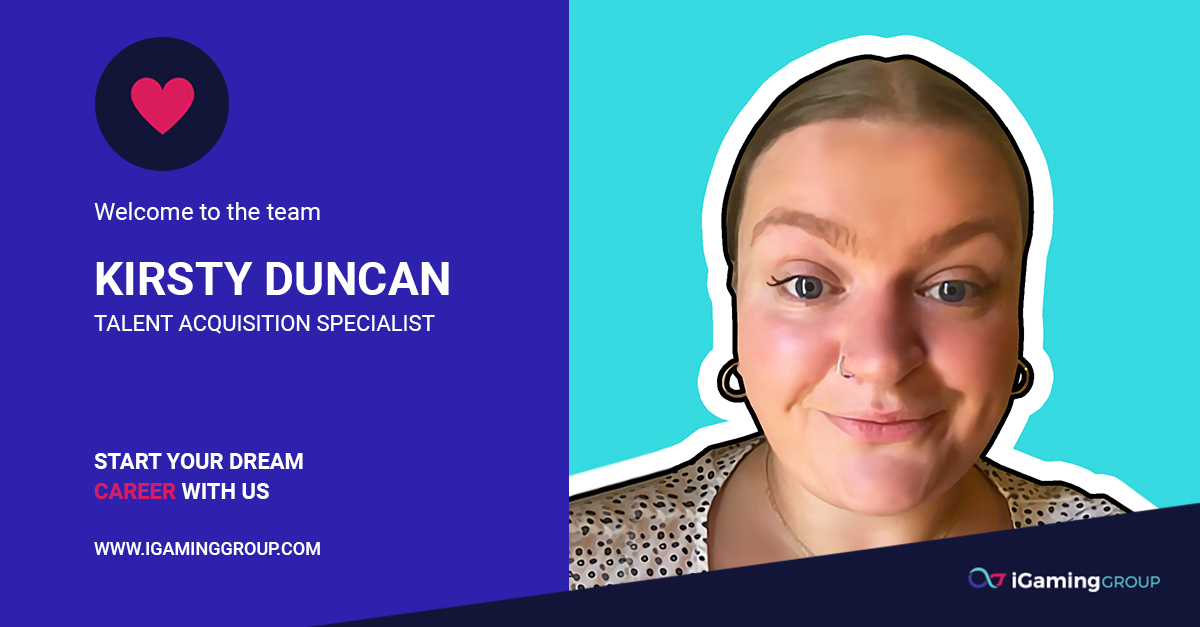 news
May 3, 2022
Following a strategic decision to accelerate the rapid expansion of top talent here at the company, iGG welcomes Kirsty Duncan on board as the new Talent Acquisition Specialist.
Duncan has been working in recruitment and operations for over eight years, the majority of which have been in the iGaming industry, including Betsson Group where she served as a recruitment partner. 
With her wealth of industry experience, Kirsty's appointment will help develop the Group's global and diverse employee base. 
Her past successes include placing 300 staff in the first year of her role, and working up to 40 vacancies at a time with a headcount of over 70 to fill. 
Speaking on Duncan's appointment, iGaming Group's Head of HR, Jordan Foxwell said: 
''We have welcomed 21 talented individuals in Q1 of 2022. The HR team has grown from three to five this year to include a new role for the company based in Malta. With the success of iGaming Group continuing, we knew it was time to have someone leading the talent drive to allow us to grow our operations in order to mirror the growth of the company. We are delighted to have this new role open in the team and can't wait to work on strengthening our talent footprint.''
Duncan said: 
''It's a very exciting time to be joining iGaming Group, with the company experiencing significant growth. I'm looking forward to finding great candidates from around the world for both on-site and remote roles.''
If you are interested in taking your career to the next level and joining the iGaming Group team, search our open roles. Can't find anything that suits but think you'll be a good match? Send us your CV here.