iGaming Group Hires Marc Cheslak as Head of Content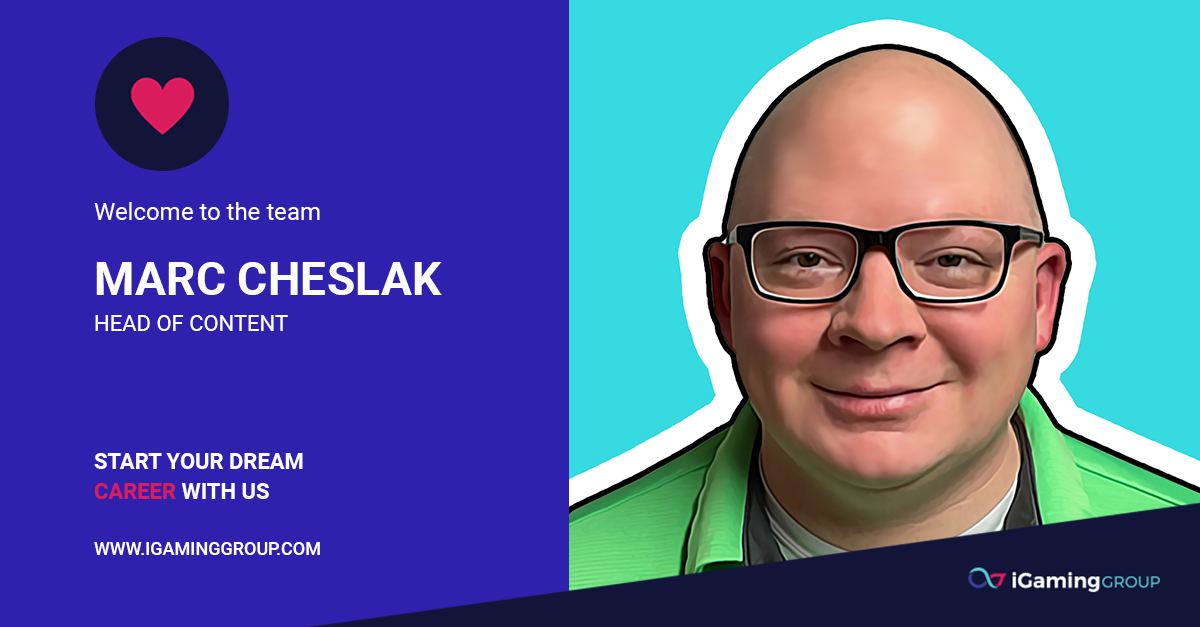 news
March 28, 2022
iGaming Group is thrilled to welcome Marc Cheslak on board as Head of Content, the first role of its kind at the company. 
The new Head of Content joined the company in February 2022 and has hit the ground running. Cheslak brings with him a wealth of industry experience, having worked in iGaming for the majority of his career. 
The content master started his iGaming career as the founder and developer of a successful casino affiliate site and went on to work at several larger companies before heading up the Games Department at Blexr. 
Thanks to his extensive experience, the new Head of Content takes on a cross-departmental role developing the company's content plans, with support from the Marketing team. Cheslak quotes a desire to ''Get shit done'', proving he'll fit right in at the Group. 
Reflecting on the appointment, iGG's Head of Marketing, Charlotte Seymour, had this to say:
"We're delighted to welcome Marc Cheslak as our new Head of Content. He'll be working closely with the marketing team to take our corporate brand to the next level. He brings with him a depth of experience from across the iGaming world, and we couldn't be happier to have him on board to support our ambitious plans. He's also from Minnesota, but I'll pretend I didn't check the map to see where that is in the US." 
Speaking on his appointment, Marc Cheslak said:
"I am very grateful to be welcomed to the team at iGaming Group. Have always admired their reputation for doing things a little differently and unapologetically, while always backing their work up with impressive results. Looking forward to working with a talented group of people to push the boundaries as far as we can."
Interested in taking your career to the next level and joining iGaming Group? Search our open roles. Can't find anything that suits, but think you're a good match? Apply here.