Howard Williams Appointed iGaming Group's Head of Operational Systems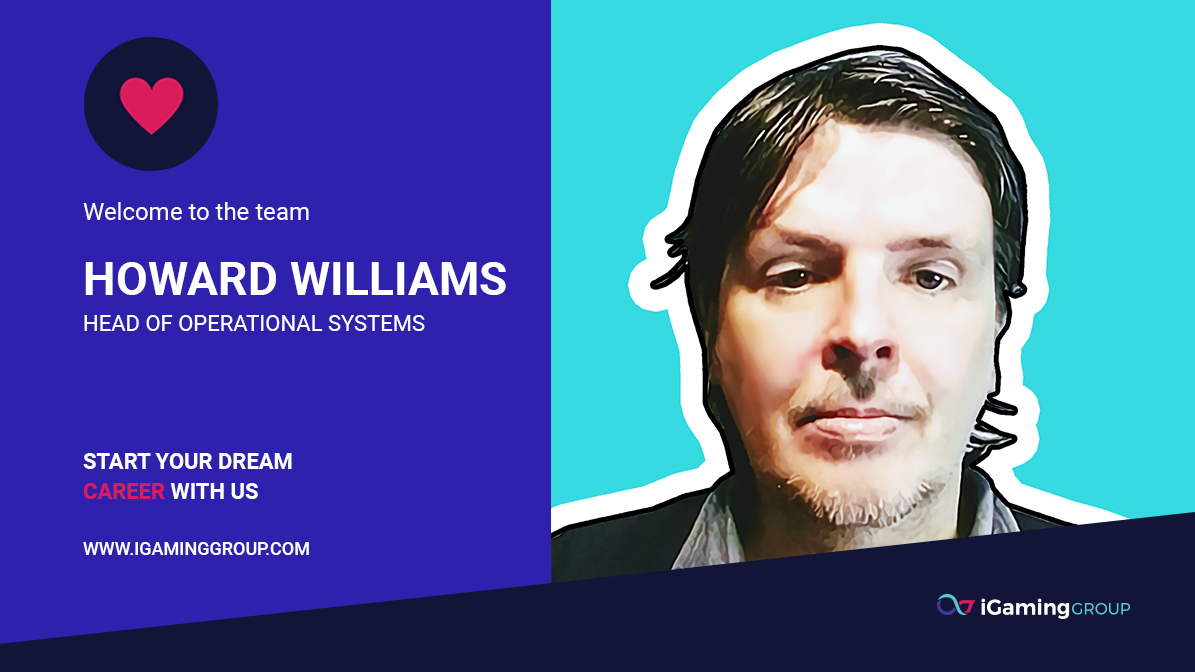 news
April 4, 2022
iGaming Group is delighted to announce that Howard Williams has been appointed the company's Head of Operational Systems.
Williams joins iGaming Group at the end of Q1, bringing with him a wealth of experience and big plans for the company. Williams' previous roles include Quality Assurance, Security (Risk, Fraud & KYC), as well as Oracle Admin for Legal, Compliance and Risk departments at Kindred, giving him a true overview of the operational sides of iGaming. 
As the company continues to expand, Williams' expertise couldn't have come at a better time. Williams will work to optimise iGG's current processes through software implementation and other progressive methods. 
Having previously worked with iGG's Head of Payments, Jonathan Hutchinson, at 32Red, the pair have come full circle and will be working together closely again at iGG. 
Welcoming Howard to iGaming Group, Chief Operations Officer, Phil Pearson said: 
"We are thrilled to welcome Howard to the company. It's not often I get to create a role just for someone, but sometimes the person brings a specific set of skills that you just can't pass up. Howard is the right person to take our operational systems and increase productivity, output, and efficiency, and for sure will fit in with our company values and humour. As a bonus, he lives in Gibraltar, so free monkey pictures whenever we need them. Win-win."
Howard Williams said:
"I'm looking forward to the challenges ahead and being able to help deliver an even better and faster service than ever as the Group continues growing rapidly."
If you are interested in taking your career to the next level and join the iGaming Group team, search our open roles. 
Can't find anything that suits, but think you'll be a good match? Send us your CV here.