Deskfast Day: Tips on how to make remote-working work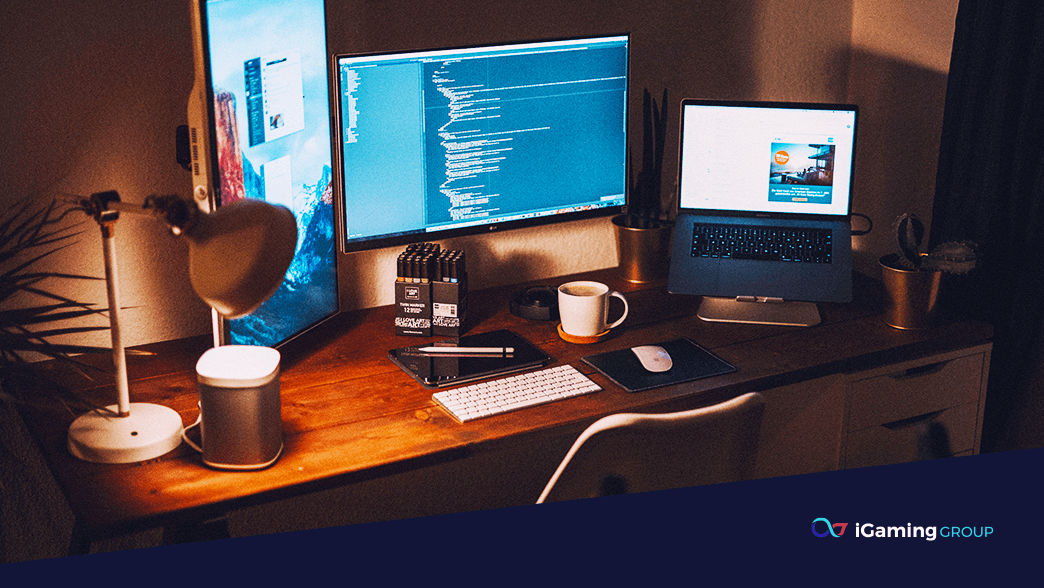 news
April 19, 2021
Day 298 of Remote Working:  *Types under Special Request section in Food Delivery app* 'Extra sauce and a 5-minute conversation please'
 It turns out that our pre-work morning chats with a hot mug of tea and cheesy toast were much more essential than we thought! It turns out that we humans actually thrive off social connection and a healthy diet.
Without it, our physical and mental wellbeing can take a serious blow. This can leave us unmotivated and susceptible to unhealthy lifestyle habits, which in turn makes us even more unmotivated, and so the cycle continues.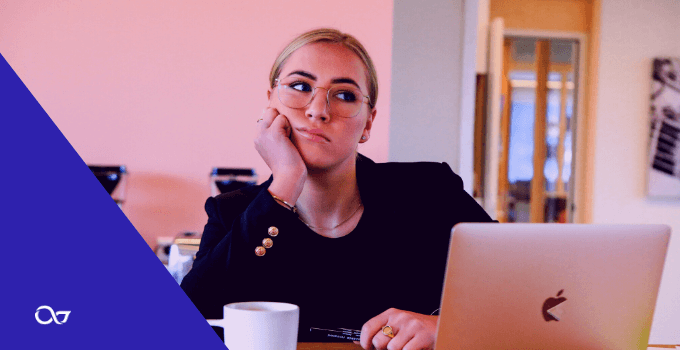 If your predominant social connection this past year has been with your friends Ben & Jerry, don't worry, you're definitely not alone. 
We've decided to dive into the subject of remote work, and how it's essential for our employees to know how to implement the best work-life balance
First of all, what is deskfast day?
Yep, you've guessed it – it's yet another editorial day of the month type of day – but this particular one struck a little close to home, as it's something that's really important to us so we decided to dive a little deeper into the subject. 
Deskfast Day is actually a day that celebrates all of those who are working for the improvement of their career and find very little time to spend eating. No matter where their desk is, whether at home, in an office or a little table in a local coffee shop, these motivated individuals eat their breakfast and other meals from their desks. 
It is a day to bring attention to the fact that the modern working life has turned even the most basic necessity of survival – breakfast – into a luxury which most doesn't find the time for anymore and therefore eat at their desks if they even remember to eat at all. 
So, considering that the covid pandemic has forced us to swap over to a remote lifestyle, with no -choice or preparation, it's no secret that many people might have found it hard to adapt and even harder to keep up with a healthy lifestyle. 
So, if you've been finding it difficult to maintain a healthy routine lately, here are some of iGaming Group's tips on how to make remote work, work… work work work (Rhianna reference).
Tip 1: Set daily goals
You may think that setting daily goals won't really help much, BUT what if we told you that setting goals improve productivity by 75%?
Ok, we have no actual evidence to back that statistic up, but seriously we think this really improves motivation while remote working.
You can make these goals for anything including health and professional goals. Here, we'll give you some of ours for inspiration:
Daily health goal: Eat Drink one glass of water for every chocolate biscuit eaten today (we can't be the only ones that have a complicated relationship with Oreos) or go for an outdoors walk for at least 10 minutes. 

Daily professional goal: Find a solution to one issue blocking a project from moving forward
Setting daily goals improves productivity but it also helps us to feel a sense of achievement, which in turn boosts our mental wellbeing and motivation. Also, we can testify to the increased hydration and energy levels you feel after drinking 20 glasses of water in a day.
Tip 2: Find your healthy routine
Yes, we know you've heard it from a million different outspoken and underqualified sources – 'ditch the pizza for a salad and do 100 burpees a day to get that beach body you've always wanted blah blah blah. Don't worry, that's not what we're talking about here.
 We believe healthy means eating the foods that make you feel good and get moving in ways you enjoy.
If kale makes you gag (you're weird if it doesn't), don't choose the kale salad because you think it's the 'right choice. Get involved in some meal prep and organise some healthy lunches that you can look forward to, like a delicious pasta packed full of nutritious vegetables!
If you prefer going for nice walks in the sunshine over doing lunges until you contemplate a trip to the emergency room, incorporate a lunchtime walk into your daily routine. 
The only way to sustain a healthy regime during remote working is to make it enjoyable. So, we encourage you to get creative and find a healthy routine that fits you. Contrary to popular opinion, being healthy does not have to hurt.
We truly believe in the importance of the healthy mental and physical well-being of our staff, and not making it all solely about work work work (there goes Rihanna again). So, we try and boost staff motivation and morale with various incentives like providing a health benefit allowance to be spent on sport and health-related activities, frequent healthy breakfast or lunches delivered to their homes and other little treats here and there, not only to do our part to show our staff how to take on a healthier lifestyle but also to simply show them that we care.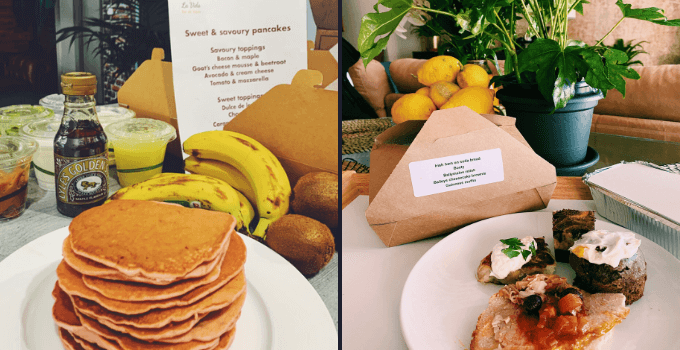 Who doesn't love receiving delicious and warm breakfasts to their doors? 
Tip 3: Celebrate Occasions
Anyone else has absolutely no idea what day it is anymore? Days can all blend into one when there are no significant events to differentiate them. This can lead to some serious employee fatigue.
iGaming Group thinks it is important to signify occasions in any way we can, to help stimulate our team and keep up morale. That's why we have sent our employees home deliveries across holidays such as Christmas, St Patrick's Day, Easter and Valentines Day.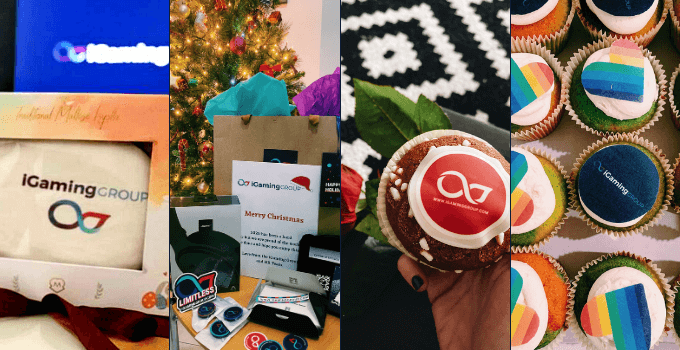 Times are tough right now and it's important to let our employees know we care about them, and that while we are not here in the literal sense (we understand it would be creepy if we were in your living room), we certainly are here for them whenever they need.
It's important to focus on staying sane while we're all stuck at home so we need to find small ways to continue celebrating occasions while still following the current pandemic guidelines. 
So, if your dog's half birthday is coming up it's time to start planning your matching outfits. 
Tip 4: Stay connected and stay positive.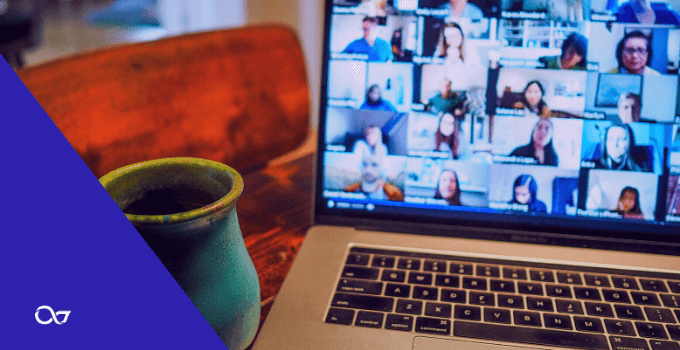 Lastly, it's really important to keep as positive a frame of mind as possible. With everything going on around us, it's so easy to fall into a downward spiral of negative thinking and all the implications that come with… demotivation, lower morale and worst of all – feeling disconnected and isolated from family, friends and the outside world. 
So take a few moments every day to connect – either with someone or even with the outside world. Have a conversation with someone close to you, set up a video-chat catch-up date with an old friend or even go for a stroll and just breathe. 
Everything we're going through is temporary, it's a phase so try your very best to adapt to it but don't forget to hold on to the glimmer of better days – they're on the horizon!
We don't mean to toot our own horn but iGG is a pretty great place to work. Our staff love the working environment, and everyone gets along like a house on fire – unless they're faking it of course, in which case we have hired some extremely talented actors (and I'm talking DiCaprio level).
iGaming Group is going through a super exciting period of exponential growth. Even when faced with the challenge of dealing with a global pandemic, our company managed to prosper,
and most of this is all thanks to our amazing and devoted staff (which is exactly why we love to treat our employees so well <3).
Read more about how the rest of our amazing HR team has responded to the growth of the company as well as what some of our employees had to say about their
ongoing experiences working with us!
Still interested? (of course, you are!) Well maybe you are our next recruit & we just don't know it yet! There's only one way to find out. Or you know, don't apply, and then you'll be able to tell your grandchildren all about that time you almost applied to work at the Forbes #1 best company 2050 (we've got big goals ok).
We've got LOADS of new vacancies added weekly, so head on over to our careers and apply to any that you think might be a great fit for you!